Download and install the Zoom client for meetings on your PC
How to activate your Zoom account
1. Navigate to https://www.wu.ac.at/zoom and click on the third button "Sign in – Configure your account":
2. This will take you to the WU Central Login Page. Please enter your WU Username and Password and click on "Login":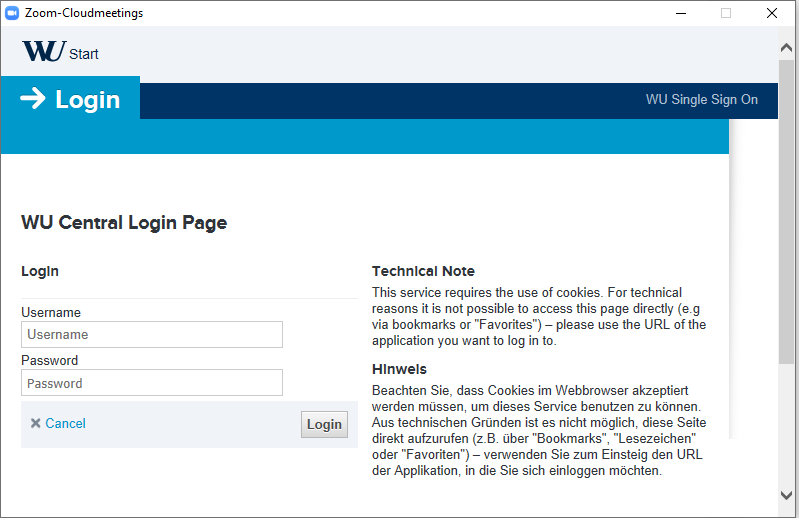 3. Right after your first successful login your new Zoom account is automatically created and activated.
1. Open your Zoom client, click on sign in and go to sign in with SSO:
2. Enter wu-ac-at in the input field like in the picture below:

3. Please enter your WU Username and Password: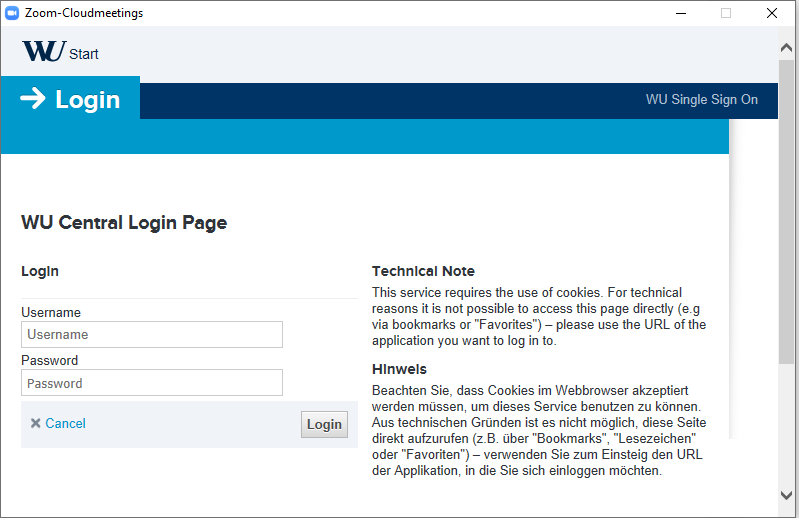 How to join a Zoom meeting
Before joining a Zoom meeting on a computer or mobile device, you can download the Zoom app from the Download Center.
Otherwise, you will be prompted to download and install Zoom when you click a join link.
How to change your display name
In some cases, your display name in a Zoom meeting might not reflect your real name, but your device name instead (like "iPhone 6" or "Paula's PC"). Please make sure to change your name so that we and all your colleagues can identify you.
1. While in a Zoom meeting click on the "Participants" icon at the bottom of the meeting window: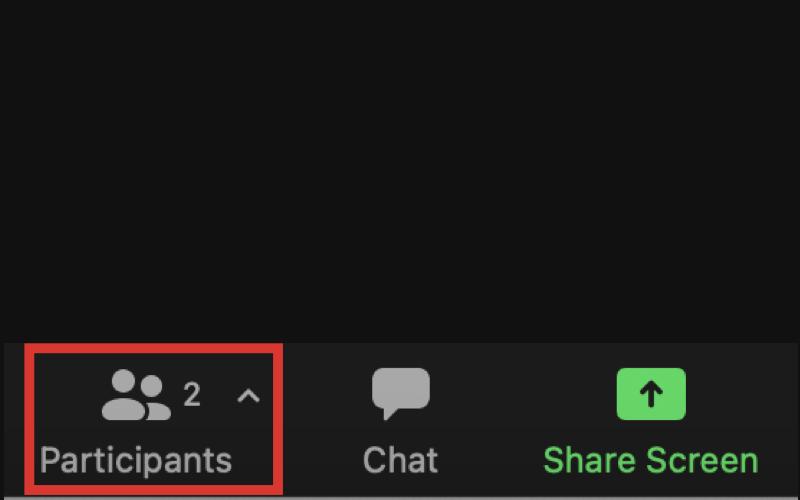 2. A participants list will appear on the right side of your screen. Hover over your name, click on "More ↓" and select "Rename":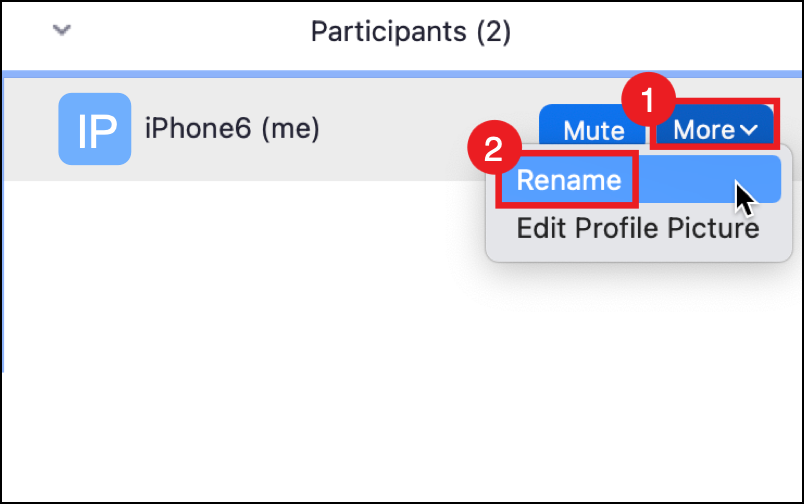 3. A new popup window will appear. Enter your correct name and click on "Rename":
How to configure your Zoom meeting audio/video
You can also join a test meeting if you want to test your audio and familiarize yourself with meeting controls.
How to share your screen
While in a meeting, you can share the following content:
The entire desktop
One or more specific applications
Please Note: To share sound from your computer (e.g. a video) don't forget to select Share computer sound in the lower-left corner of the sharing options window.