Moodle – Upload a video assignment
Upload a video assignment
On your course page, click the name of the video assignment. The assignment page opens and displays the submission status. From the assignment page, click on Add submission: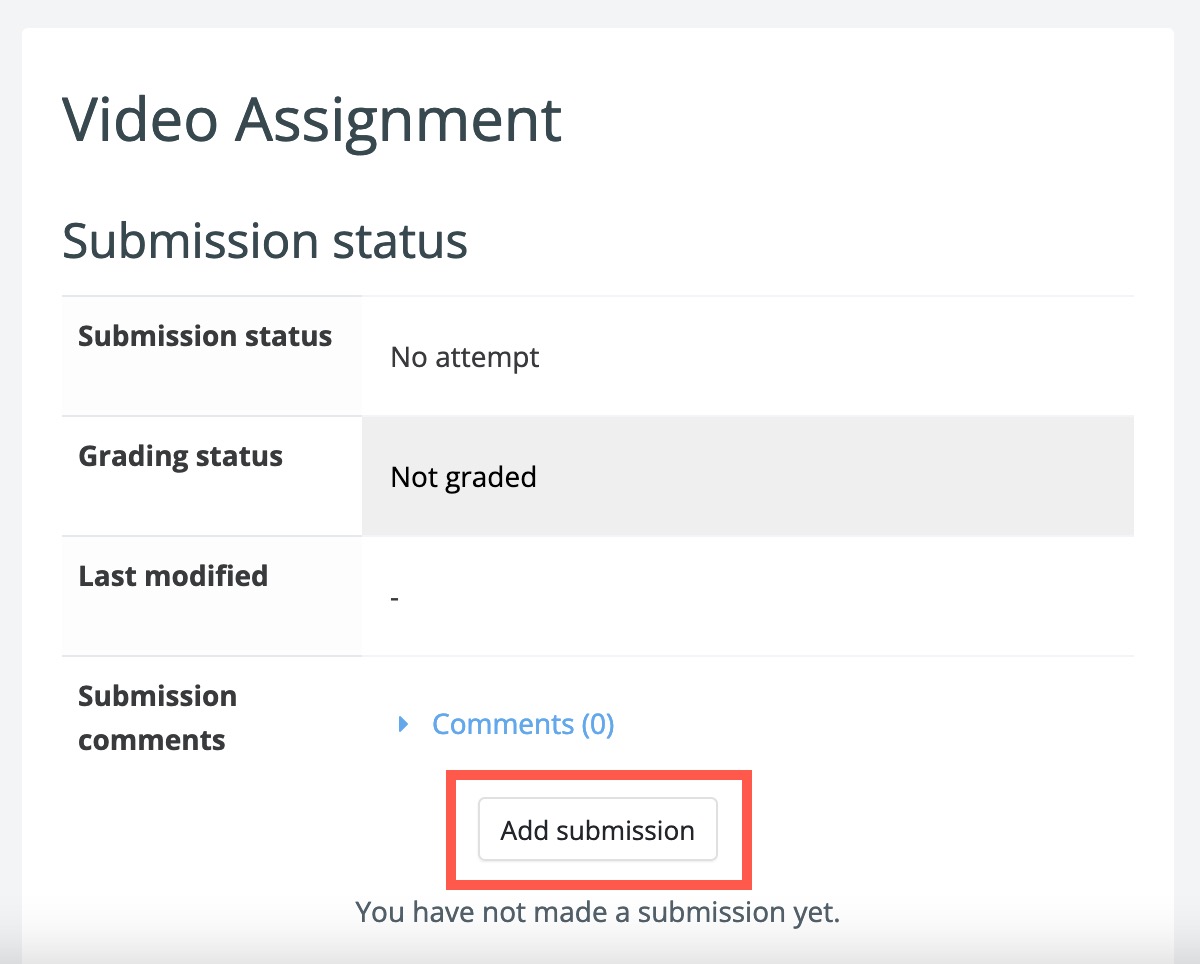 If asked, please log in by entering your username in the following format: h12345678@s.wu.ac.at. You may have to allow popups with your browser.
On the following page, you can upload your video by clicking or dragging files onto the field Select Files for Submission. You can also record your video directly in the browser by clicking on the button Web-Recorder. First you have to download and install the web recorder plugin (Please note: This currently works with Google Chrome or Microsoft Edge only).
The web recorder plugin allows you to capture the contents of your desktop or record videos directly from your webcam or other attached video/audio devices from within Google Chrome or Microsoft Edge. Here you can start, stop and pause the recording. Use the settings icon to change the video or audio input source.